A word from the director of the center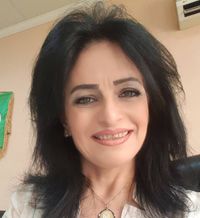 The childhood stage is a bridge to life with all its components, through which the child crosses equipped with what he has acquired
Skills, abilities and knowledge during his first years of life, and thus that stage is the code that will shape his personality through his behavior and interaction with the environment.
The interest in the early childhood stage comes in its first eight years, based on the fact that the child achieves the highest growth rates in all its aspects, as it is characterized by a high ability to learn and acquire in a short period and intensively, in addition to the effects that the child is exposed to during this stage, whether they are care and attention, Or neglect and marginalization bear a severe impact on the personality of the child for the next stages of his life.
Based on this, the investment in the early childhood stage was the most feasible investment and its returns in various human investments, and accordingly, the establishment of the Regional Center for Early Childhood Development was a reflection of the interest in this stage from the highest levels in the Syrian Arab Republic and considered it a specialized center for the rehabilitation and training of all those interested in early childhood and for the preparation of research and studies Exchanging experiences locally and regionally with the aim of advancing the reality of early childhood and creating a world worthy of a promising childhood.